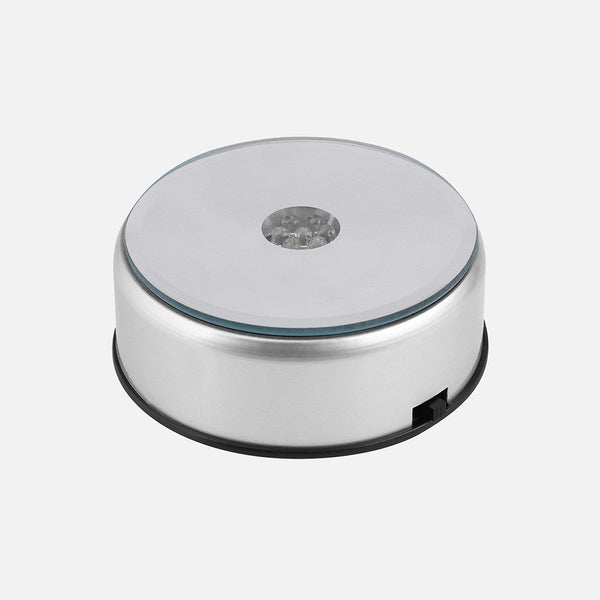 Round Led Light Base Small
Transform the 3D Crystal sculptures into artwork with this small round Led Base. Round LED light will create a mesmerizing display and create a relaxing atmosphere suitable for any environment. Let to life your 3D Crystal to life! This amazing small round Led Base is ideal for any desk, shelf, or mantel. With a small round Led base that is compatible with 3D Crystal, you can take pleasure in the stunning beauty of these crystals without having to worry about it.
SPECIFICATIONS:
The Small Round Base may run on cells (not provided) or an USB cable (included).
When using the USB, the Glass Surface will rotate, causing your crystal to revolve continually. When using batteries, the rotation will not function in order to conserve the batteries.

DIMENSIONS:
4" x 4" x 2"
Suitable for the following crystals:
■ Small - Portrait
■ Small - Landscape
■ Medium - Portrait
■ Medium - Landscape
■ Large - Portrait
■ Large - Landscape
■ XL - Portrait
♥ Small Heart
♥ Medium Heart
♥ Large Heart
♦ Small Diamond
♦ Medium Diamond
♦ Large Diamond
♠ Small Prestige
♠ Medium Prestige
♠ Large Prestige
■ Small - Square
■ Medium - Square